Services
Ready to streamline your document storage process?
We specialize
in storing financial, government, and healthcare records
Government Entities
Financial Institutions
Healthcare Facilities
Manufacturing Plants
Small Business
Education Facilities
Benefits of Our Services
Our services save your employees time and cost of retrieval
Our two-person quality check ensures document integrity
Retention scheduling reduces your staff's burden
Off-site storage provides you more office space
Our quick retrieval and delivery process means your records will be in hand or digitally encrypted and sent to you when needed
Take The First Step In Securing Your Documents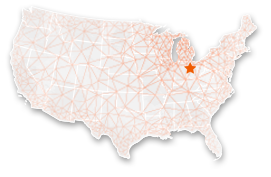 We Service The Entire US
Our reach extends much farther than our headquarters in northwest Ohio. We service clients along the East Coast and the southern U.S., and we can assist you as well. Contact us today to learn more about our pickup and delivery services.