Data Protection & Disaster Recovery
"BY FAILING TO PREPARE,
YOU ARE PREPARING TO FAIL"
– Benjamin Franklin
Being prepared for the unknown is the best thing you can do for your business. We can help you safeguard your documents from system outages, theft, vandalism, and environmental disasters. Our comprehensive document management system enables us to keep your information safe, secure, and accessible no matter what happens.
Benefits of Data Protection and Disaster Recovery
Peace of Mind
Information backed up
Preserving Integrity of document
Ability to survive a crisis
Emergency access
24/7 access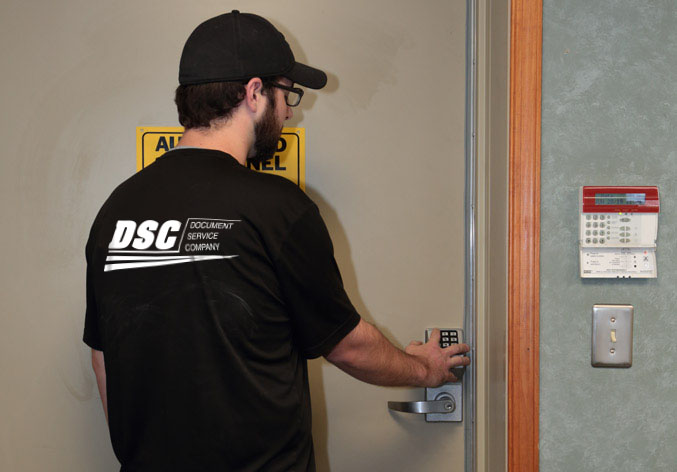 Available Services:
Media Vault
Secure area for the highly sensitive data
Archival Scanning
Saves the integrity of hardcopy files
Hard drive Rotation
Scheduled rotation of backups
Off-site Storage
Allows multiple hardcopies to be stored a different sites
ShareSync
Cloud-base secure backup of files
State-of-the-art Software
Securing servers from hackers, phishing, etc.